Superior Tree Removal Services in Lancaster and York, PA
Mature trees on your property can be a remarkable asset, providing shade in the summer and adding beauty to the landscape. However, those trees sometimes need to come down. For practical and safety purposes, that's a job best left to professionals who are skilled in all types of tree removal.
Whether you need emergency branch removal following a storm or you're planning changes to your property, the tree removal specialists at Doug's Tree Service have you covered.
We are the Lancaster and York, PA region's best source for safe, clean, scheduled, and emergency tree removal services. Trust the best. Experience the difference. Call us now at 717-684-6489.
All Types of Tree Removal by Doug's Tree Service
One of the most common reasons you might need to contact a tree removal company is storm damage. That tree might be entangled in power lines, lying on your home's roof, or threatening to fall. We will remove a fallen tree or branches and even work with your homeowner's insurance adjuster.
Maybe you're building an addition on your home, installing a pool or patio, or working on some other home improvement project, and a tree is in the way. Or, every time a storm blows through, you might worry that an old tree is coming down. Perhaps a tree is diseased, or pests compromised its integrity. We have the equipment necessary to remove any type of tree—small or tall. That means smooth property improvement and peace of mind for you.
We will take great care to protect your property and structures around the tree chosen for removal during the process. Then following your tree removal, we will clean up the area, including chipping tree branches, removing the stump, and stump grinding.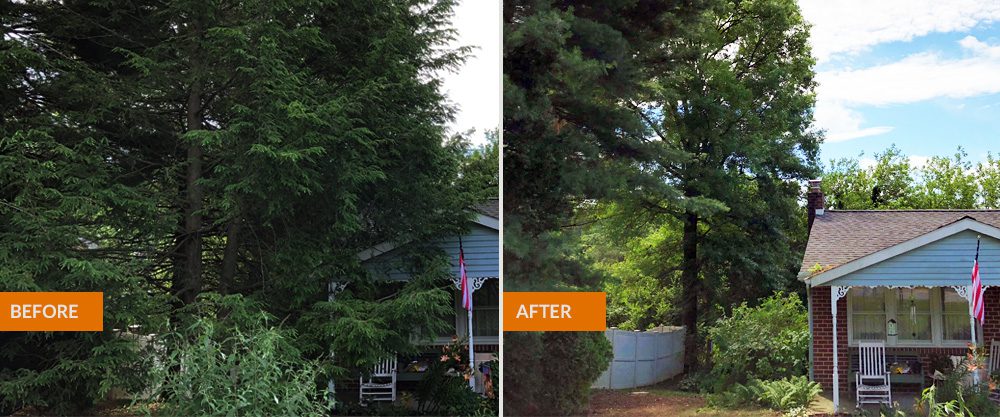 The Right Equipment to Get the Job Done Right
At Doug's Tree Service, tree removal is our specialty. That's why we've invested in top-of-the-line equipment, including a 55-ton crane (reserved strictly for tree removal), a 75-foot bucket truck, and a 350-horsepower chipper, complete with loader and winch.
We put all our equipment to work with a tree service process that's unmatched in the industry.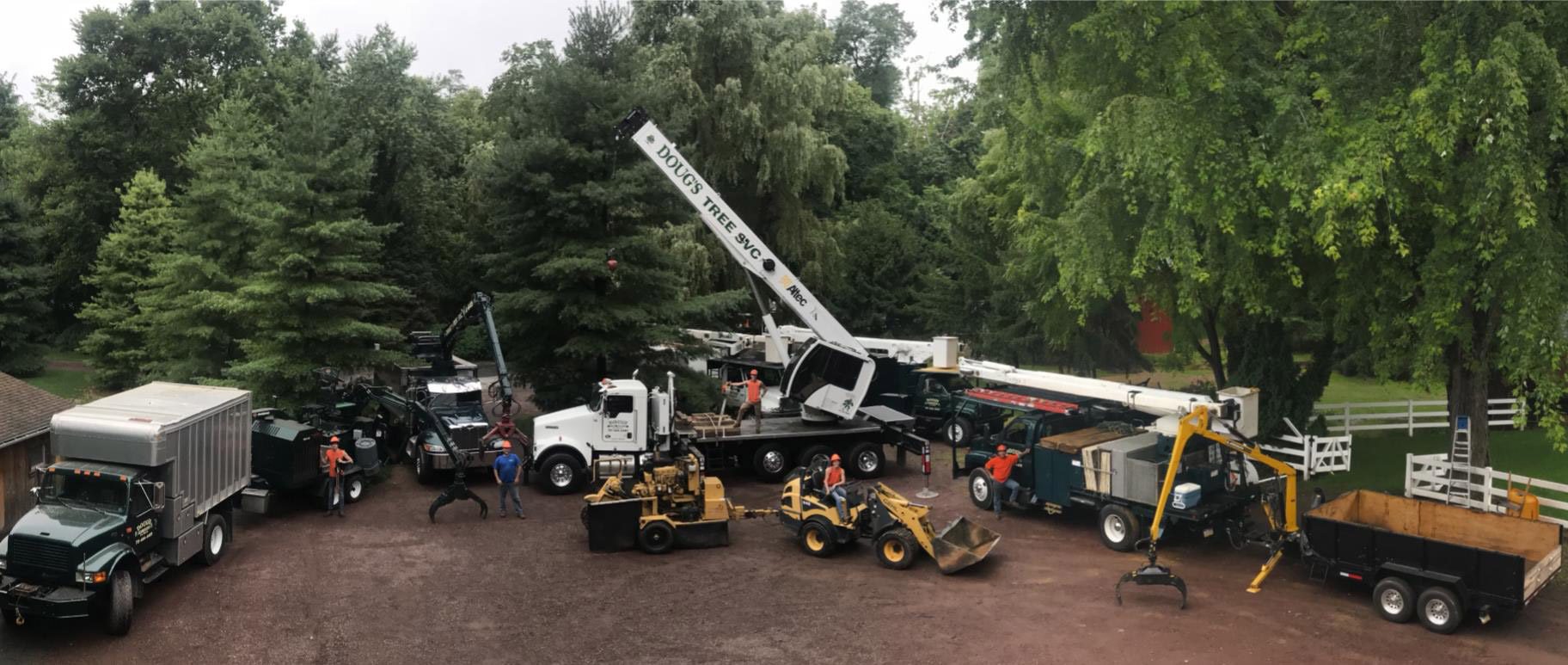 That means we can safely and efficiently remove even the largest of trees, decreasing impact on surroundings and leaving your property free from debris.
Every tree is a unique case—depending on the type of tree and other factors—and will need to be handled differently from others. That's why we carefully evaluate your tree before removal to plan the task for maximum safety strategically.
We offer tree removal services throughout Lancaster and York, as well as the surrounding areas.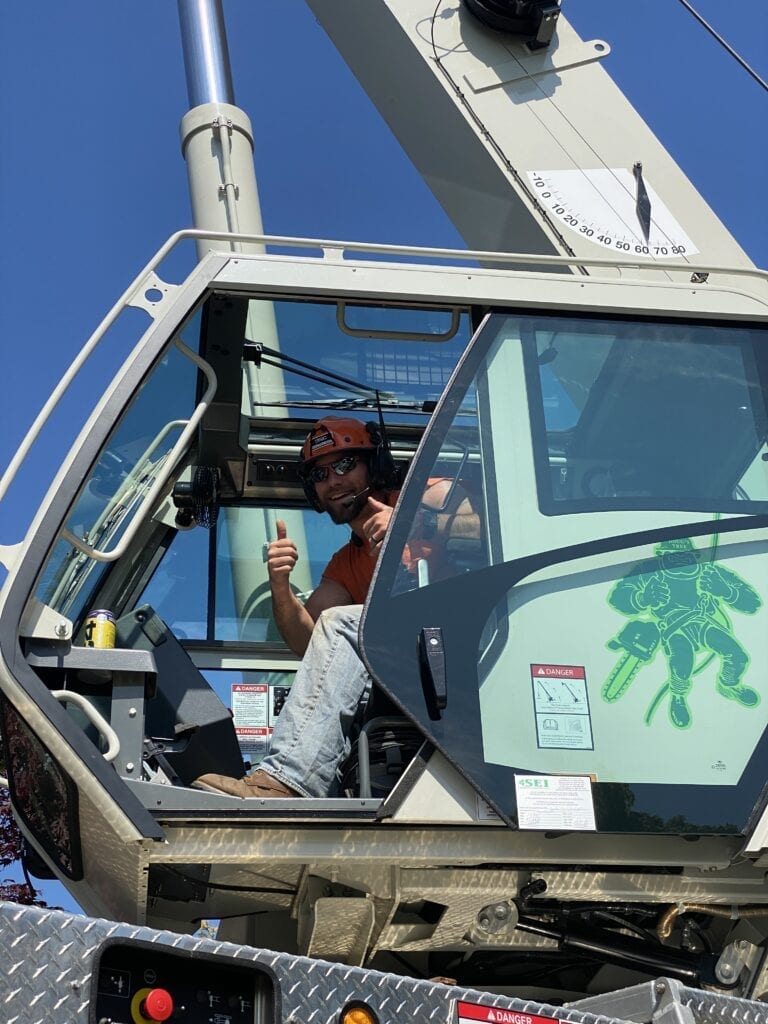 Meet Our Crane Operator
Say hello to Josh O'Dell, our Certified Crane Operator (CCO) and 13-year Doug's Tree Service veteran. Tree removal is hard work. It takes skill, diligence, perseverance, and extensive training to be a successful crane operator—all of which O'Dell delivers!